The Lincoln Institute for Agri-Food Technology are hosting a Campaign for the Farmed Environment led event on the 8th December, at Riseholme Campus, Lincoln LN2 2LG courtesy of the University of Lincoln.
This farm walk will provide information and advice on practical ways to protect water quality and manage soil and nutrients.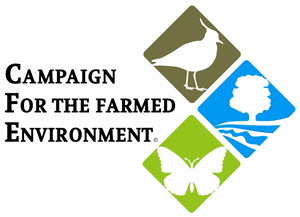 The walk is due to take place between 10.15 am – 1.30 pm and topics will include:
Cross Compliance and EFAs: latest updates on 2018 rules and how to avoid common inspection failures
Pesticides: their impact on water courses and how best to manage them
Soils: soil health including value of soil organic matter and impact of field drainage
Natural Flood Management: a look at the recently implemented structures
Woodlands – the value of integrating trees into your farm business
Metaldehyde stewardship – 2017 guidelines
Speakers at the walk will be:
Andrew Wells, Farming Advice Service
Kelly Hewson-Fisher, Anglian Water
Isobel Wright, University of Lincoln
Iain Gould, University of Lincoln
Lesley Sharpe, Campaign for the Farmed Environment
Alice Mullen, Environment Agency
After the walk, our speakers will be available to chat to attendees with individual questions about the topics discussed on the walk.
NRoSO & BASIS CPD points applied for.
Related